We will support the customers in various areas of daily administrative tasks through exchange of thoughts and discussions.
While talking with customers, we often find various problems, such as;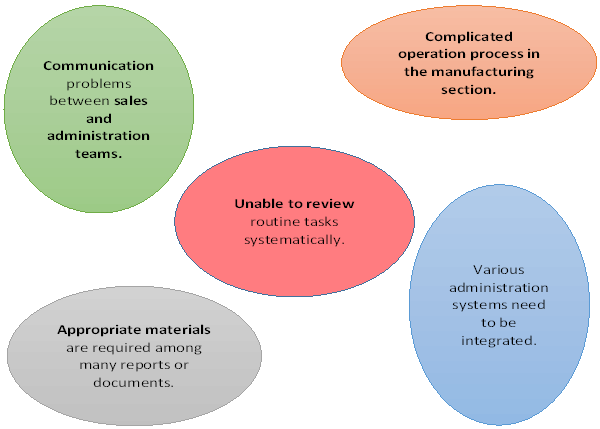 OUR SOLUTIONS
Proposing operation plans for coordinating figures among sales departments, and consolidation of figures between sales and administration
Analyzing the operation process, proposing improvement plans, and supporting system development in manufacturing
Analyzing the operational process in sales section, and supporting the development of user-friendly systems for each section
Proposing improvement plans for coordinating operational flow between accounting and finance sections, and supporting business management
Proposing improvement plan for labor-saving of personnel management operations
Through various discussions with customers and with our know-how of "visibility of business process" fostered by our experiences, we support our customers to further expand their businesses.
Last year, by going through various repeated discussions, we've supported foreign investors to set up their company in Japan in accordance with their requirements, and now we are providing them with daily administrative works.
Please feel free to contact us.